Vice President of Growth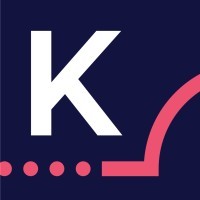 Katapult
Administration, Sales & Business Development
Plano, TX, USA
Posted on Wednesday, June 28, 2023
Position Overview
At Katapult, we are a technology-forward, innovative financing company powering the inclusion economy. We believe seeing the good in people is also good for business and are looking for like-minded, passionate leaders who don't let roadblocks or obstacles stand in their way. As a fully remote VP of Growth, you will develop and execute our company's direct-to-consumer marketing strategy, driven by our industry-leading mobile app featuring KatapultPay technology, working alongside company executives and reporting to the Chief Revenue Officer. To be successful in this role, you must have in-depth knowledge of business operations and the marketing industry, an analytical mindset and the ability to think outside the box, as well as superb leadership and management skills. If you thrive on challenges, possess curiosity for testing and learning, and have the marketing smarts for data-driven decision making, we know you'll be successful on our team.
What You'll Do
Create and implement a direct-to-consumer marketing plan in line with overall business objectives while striking a balance between longer-term strategic brand-building activities, mid-term customer acquisition and nurturing, as well as quick wins to achieve tactical revenue targets

Develop and execute strategic plan to enhance customer/client acquisition, engagement, and retention, as well as increase our direct-to-consumer market share and reach of our mobile platform

Identify growth opportunities and recommend and develops strategy on customer acquisition initiatives, including SEO, SEM, paid/social ad campaigns, partner opportunities, and referral programs

Use data and analytics for decision-making and measuring marketing effectiveness; able to synthesize, analyze and interpret data and transfer into actionable steps.
Create and promote a culture of structured experimentation and iteration to drive growth and achieve business targets

Work with Product / Technology to prioritize direct-to-consumer growth initiatives based on a deep understanding of customer needs, habits, and perceptions

Optimize effectiveness of existing marketing channels such as emails, social media, website, etc., based on data-driven insights

Analyze business performance and create monthly/quarterly reviews

Build and manage a successful team while fostering a culture that aligns with and promotes company values
Identify, test, and grow new acquisition channels and campaigns to continually improve results

Effectively manage agencies and outside partners

Keep a close eye on marketing budgets to limit expenses.
Experience and Skills We're Looking For
A degree in Marketing, Business Administration or a related field

10+ years of experience in growth marketing, managing demand generation and the customer acquisition funnel and/or performance marketing, with a solid track record of success

5+ years of experience in a managerial role
Good understanding of Campaign Management Tools (eg. Insider, HubSpot, Mailchimp) and Web Analytics Tools (e.g.. Google Analytics)

Highly goal driven and work well in fast-paced environments

Possess strong analytical skills and are comfortable working with numerical data (eg. SQL queries, experimentation, and ROI monitoring)

Entrepreneurial, creative mindset and highly self-motivated

Excellent communication and interpersonal skills
Adept at building relationships and liaising with multiple stakeholders

Experience with software such as Photoshop, Illustrator, InDesign and Flash, Adobe AfterEffects, and video editing is a plus
Benefits and Perks: At Katapult, there's a lot more to consider than just base pay! We pride ourselves in offering an above-market total compensation package along with other benefits:
Work from home

Work for a fully remote organization (you're not left out - we all work remotely!)

Medical coverage starting at $0.00 cost to you

Dental ​& Vision

Flexible Spending Accounts
New Parent Leave

401K (100% company match up to 5% - immediate vesting) ​

Flexible Paid Vacation & Personal Time Policy - "Unlimited PTO"

Company-paid life & disability insurance

Pet Insurance
Employee Assistance Program for personal counseling

Legal Services & more!
About Katapult:

Katapult's mission is simple: Our technology inspires financial possibility. Our vision is to create a world where financial barriers no longer exist by providing disruptive technology that empowers and simplifies the shopping experience. Our values speak volumes about how we operate. We enhance the lives of our employees, customers, and retail partners by providing transparent, innovative and empowering financial products. We achieve extraordinary results through commitment, integrity and teamwork. We create opportunities for success and growth everyday. Inclusion is in our DNA, together we are stronger. We persevere, we work hard, we play hard, we win big.
Katapult is transforming the world of lease-to-own with transparent lease-purchase plans that flex to meet the needs of consumers who are overlooked by traditional credit. With proprietary artificial intelligence (AI) and machine learning (ML) risk-modeling technology, Katapult predicts consumer behavior more accurately than traditional credit scores - providing new paths to ownership for people and new customers for omnichannel retailers. Katapult ensures exceptional experiences with seamless integration, both directly with merchants and through ecommerce platforms, and award-winning customer service.
Inclusion is in our DNA. Katapult hires the best candidates without regard to race, color, religion, sex, national origin, age, sexual orientation, gender identity, disability status, protected veteran status, or any other characteristic protected by federal, state and local law.