Billing Specialist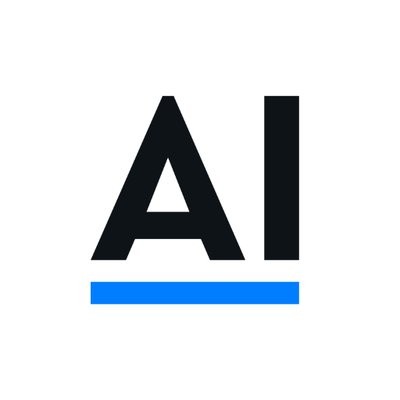 AlphaSense
Pune, Maharashtra, India
Posted on Friday, March 24, 2023
About AlphaSense:
AlphaSense is an AI-powered market intelligence search engine used by the largest and fastest-growing firms globally. Our mission is to democratize access to the world's most important content sets for market analysis. Our customers include 75% of the S&P 100, 70% of the top asset management firms, 76% of the leading consultancies, and the 20 largest pharmaceutical companies. AlphaSense helps knowledge professionals become dramatically more productive and gain an information edge by discovering critical data points and trends that others miss.
Total of $525M+ in VC funding – Series D funded in Jun'22 with a valuation of $1.7B
Trusted by 3,500+ enterprise customers, including a majority of the S&P 500.
1000+ people across offices in the U.S., U.K., Finland, and India
For more information, please visit www.alpha-sense.com.
Check out what we've built so far:


Summary
Reporting to Billing & Collections Manager with daily/weekly and monthly invoicing and revenue reporting, the position will be responsible for a variety of accounting activities focused on billing, client communications and collections. You will work as part of a growing team at a well-funded growth-stage tech company, will have direct communications with clients, and will have a significant opportunity to advance your career as the company scales.
Qualification: -
BCOM / MCOM/ BBA / MBA in Finance.
3+ years of experience in Billing in SaaS based product, Revenue recognition & reconciliation; hands-on experience in accounts receivable & O2C will be preferred.
Preference for candidates who have worked with Salesforce.
Responsibilities
Contract Review: Enter client and contract data, generate sales orders and invoices within the billing system and ensure they are delivered successfully to clients (and meet client requirements). Ensures compliance with company policies and procedures. Understanding contract structure, billing practices, and customer policies from both a customer-facing and a finance department perspective.
Invoicing: Ensure accurately and timely invoicing. Resolution of client invoicing issues. Interface with the sales, and customer delivery teams in the field. Ensure compliance with client systems.
Monthly Close: Timely and efficient monthly close, including management of unbilled revenue & accrual for billable expenses.
Note: - We are looking for candidate who is ready to work in NY or EST shift hrs.
Immediate Joiners will be preferred.
Skills And Requirements
Minimum 3 years' experience in contract review, billing, and O2C process.
Advanced proficiency in Excel is necessary. Strong analytical skills are essential. Strong attention to detail.
Strong oral and written communication skills in English with the ability to effectively gather and convey information via e-mail or phone with people located in other non-local offices and in different time zones.
Experience with SaaS optics, Sage Intacct and Salesforce will be preferred.
The ideal candidate will be a self-motivated, proactive, deadline-oriented, fast learner, who is an organized, dedicated, flexible, hands-on team player with excellent problem-solving skills. "Roll-up-the-sleeves" approach is required. Comfortable in an unstructured, dynamic, fast-paced environment.
Extended hours required during peak business periods – financial close, audit periods, and as required by management.
Produce monthly financial and management reports; communicate discrepancies to the management team, identify slow-paying customers, and recommend collection candidates, Investigate and resolve any irregularities or inquiries.
Perform daily cash management duties, including the recording of bank deposits, updating and distribution of cash receipt logs, and posting of cash to the accounts receivable sub-ledger.
Support other accounting and finance team members and assist in general financial management and analysis. Proficiency with Microsoft Office (Excel, Word, etc) and Google Drive. Ability to work independently, and exercise integrity and confidentiality in handling information.